---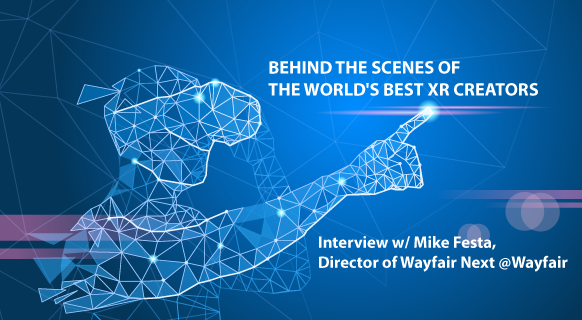 Behind the Scenes of the World's Best XR Creators
Interview with Mike Festa from Wayfair
At Halo Labs we are on a mission to reveal the ultimate workflow for creating XR digital products. We believe that this mission can only be achieved by working together with the community, sharing knowledge and exchanging thoughts.
Behind the Scenes of the World's Best XR Creators is a series of interviews with the best and brightest talents from top companies in the immersive space, sharing with the community about their failures, best practices and lessons learnt on their way to build outstanding XR products.
---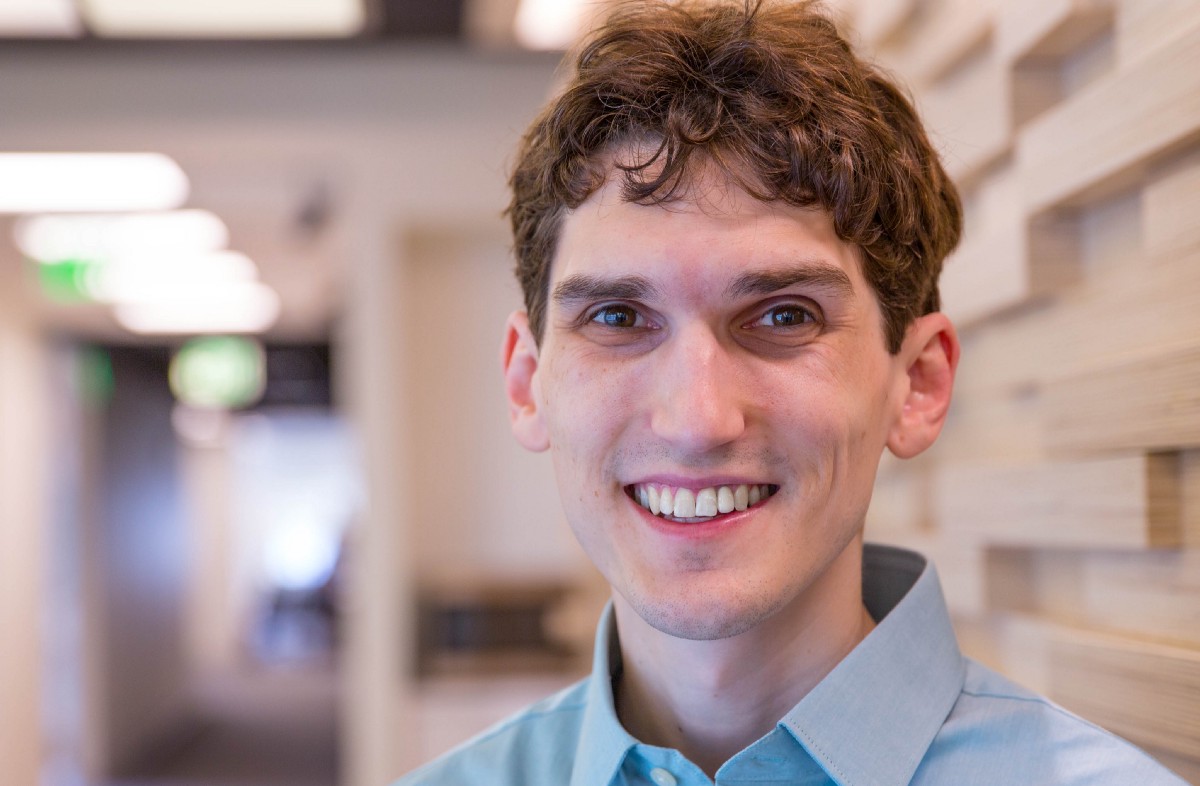 Mike Festa is the Director of Wayfair Next. You probably asking yourself what is Wayfair Next? It's the team that bringing millions of products into the third dimension for use in photo-realistic renderings, virtual reality and augmented reality experiences. Pretty important team I'd say for the future of Wayfair. Mike is the thinker behind the Wayfair AR app, "View in Room 3D", that allows customers to visualize furniture in their own home ahead of purchase, just by holding up their smartphone.
Beside that, Mike is a mover & shaker in the Boston VR/AR ecosystem and serves as the president of the AR/VR Association-Boston chapter.
Please tell us about Wayfair
Wayfair offers a zillion things home. With one of the world's largest online selections of furniture, home furnishings, décor and goods, including more than ten million products from over 10,000 suppliers, Wayfair helps people find the perfect product at the right price. Our extensive selection and superior customer service coupled with the convenience of online shopping, make it easier than ever before to find exactly what you want for your home at a price you can afford.
Can you tell us about your background and how did you end up working in the AR/VR space?
I have a degree in CS from the George Washington University. I spent 6 years as the sole software developer at a small startup that develops scientific instruments. I enjoyed being able to wear multiple hats and design my own solutions in a number of areas (firmware, electronics, full-stack web development, robotics, etc.), but I moved to Wayfair to be part of a larger software engineering team at a fast growing company. When I started at Wayfair in 2013, we had about 150 software engineers and today we have about 10x that. I led the Warehouse Management Systems team for about 2 years, while also playing with VR/AR at home as a side hobby. I had an Oculus DK1 that I ordered from Palmer Lucky before he started his record breaking kickstarter campaign. I won an internal hackathon at Wayfair for a VR experience one year, and an AR experience on the Google Tango development kit the year after.
Please share more about your team
My team has grown to about 25 engineers. We have 4 subteams: Next-Gen experiences (AR/VR/3D), Research (long term projects and academic collaboration), 3D Tools (plugins and systems to support our artists), and Scanning Services (productionizing our 3D scanning research efforts). Most team members are strong generalist software engineers with interest and experience in 3D and emerging technology.
How do you suggest companies to think about VR/AR on a macro level?
These new platforms are coming soon and now is the time to think about how you are going to support them. One of the core areas is 3D — without this content, you will not be able to build compelling next gen experiences. Consumers are slowly starting to be exposed to AR and VR and as the prices are coming down, adoption is increasing. AR is already available to many consumers through their mobile devices, but today's experiences are quite rudimentary compared to what is possible.
Could you please walk us through your workflow?
Our first major project, about 2 years ago, was working with Google to build an AR experience for our customers to visualize products in their home. It came out of my hackathon project and the company decided to make a bet that this technology could be transformative in how our customers preview our products. The initial team was small, only a few people, and we worked closely with Google to develop features that we believe our customers would care about. We did in-person testing with employees and suppliers and even some focus groups as we got closer to product launch. Our design team helped polish the final look and we eventually integrated a stand-alone AR app into our main iOS and Android apps for all customers as ARKit and ARCore were released.
We are currently working on new features for screen based augmented reality, while also building new experiences for the next generation of mixed reality devices. On the one hand, the team uses data from our existing app to drive incremental improvement, and on the other hand is re-imagining how users of the future will interact with digital content.
We have several people focused on taking projects out of R&D and scaling them up to meet the high volume demands we have for 3D asset creation and optimization for AR. They spend time analyzing bottlenecks and building automation to speed up existing processes and make them more efficient.
Our research team is establishing collaborations with local universities to advance the state of the art for machine learning, 3D reconstruction, and spatial computing. Wayfair has a very large dataset of 3D products with rich meta data and we are working on ways to share that data with a larger community to help drive the adoption of AR/VR.
What is the biggest challenge you face around your workflow and how do you solve it?
Constantly evolving devices and capabilities entering the market. By establishing a trusted team, we've been able to partner with most of the major tech companies and now get early access to their roadmaps and prototypes, which has been a big help in developing for the future.
What are the UI/UX rules / best practices you always keep?
At Wayfair, we are a very customer focused company, so we are always thinking about UI/UX through the eyes of our customer. There is an internal design guideline for colors/icons, but we need to invent a lot of new interaction paradigms for AR and VR that just haven't been defined yet and that is a fun and interesting challenge.
What things surprised you the most about working in the AR/VR?
Learning new UI paradigms has been very interesting and some interactions that you may find natural are alien to others.
What were the biggest mistakes you made when creating AR/VR at first?
Expecting that device availability would grow faster.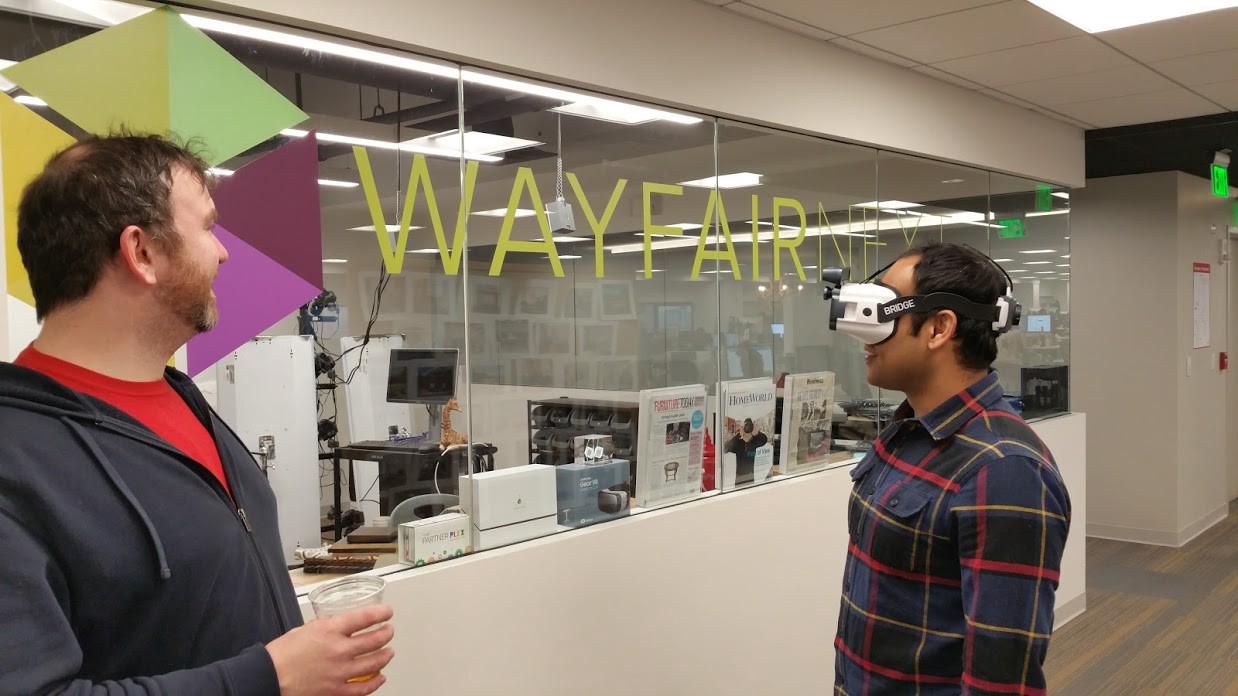 What advice would you give to a team starting to work at the AR/VR space?
It is still the early days of these platforms, so take your time to identify how they can make a real-world impact on your current process. Don't just do it for the sake of trying new technology, be sure that it will make the existing tools better.
What is the most exciting project you are working on these days?
We've teamed up with Magic Leap as an early access dev partner to explore what's possible in spatial computing as we transform the way people shop for their homes.
What are the use cases in VR and AR that already proved positive ROI and what the use cases we will see in 1–3 years from now?
Training and simulation, architecture visualization, and product design are already showing positive ROI. Over the next few years we will see more remote collaboration and maintenance tools, retail experiences, and data visualization.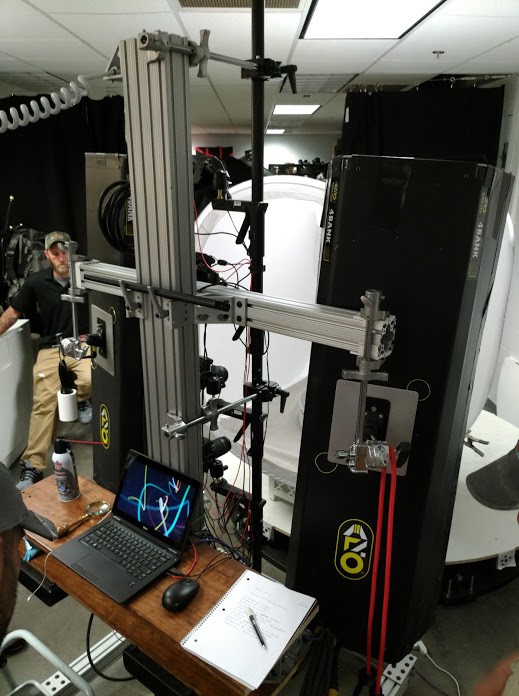 Anything else you would like to share?
We recently launched Wayfair 3D University, the industry's first comprehensive curriculum of 3D-modeling standards tailored for home furnishings suppliers and manufacturers. We designed it to accelerate the furniture industry's use of 3D imagery in visual merchandising, so the curriculum offers core fundamentals, best-in-class software recommendations and in-depth tutorials for creating photorealistic 3D models of furniture and décor.
---
Feel free to connect with us: Halolabs.io | Twitter | LinkedIn
Liked what you read? Hold down the 👏 to say "thanks!" and help others find this article.