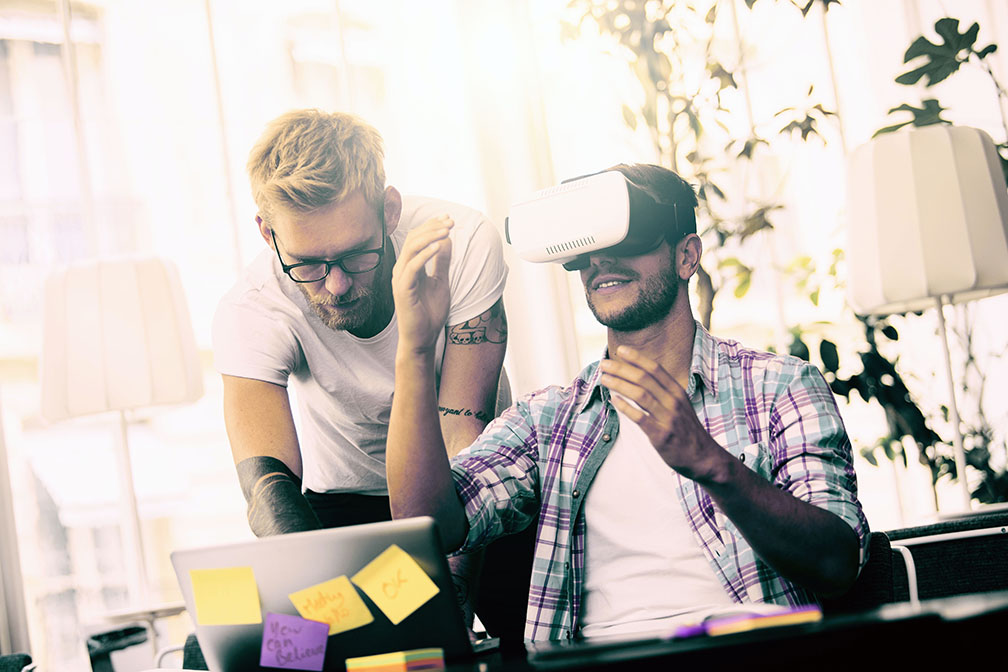 CREATE VR/AR PRODUCTS
PEOPLE LOVE,
TOGETHER.
VR/AR design, prototyping and collaboration solution for teams.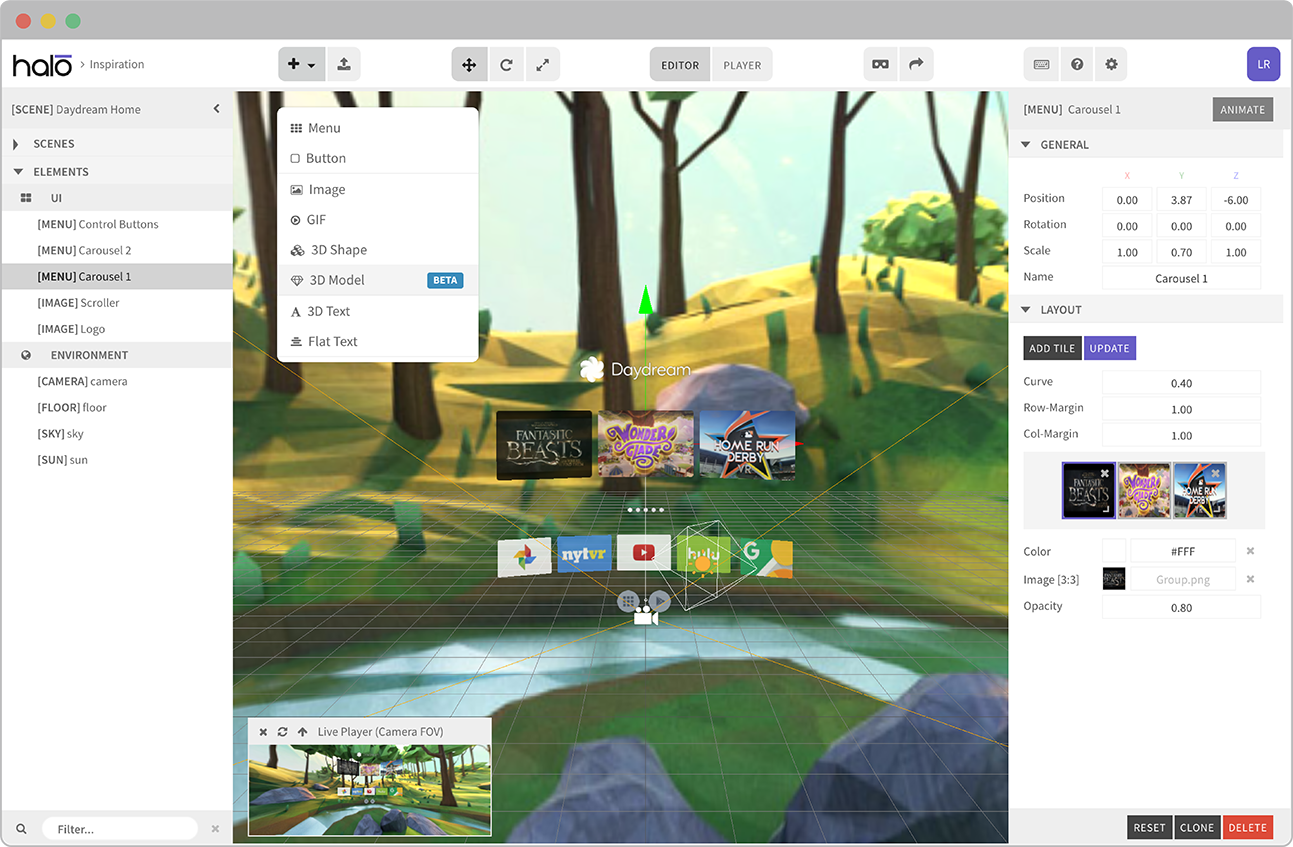 Quickly Transform Your Ideas into high-fidelity VR/AR Designs.
Built for you
You don't have to be a VR/AR expert or a 3D artist to work in immersive environments.
Halo allows you to apply your existing skills to VR/AR. Coding free.
Built for simplicity
Create fully interactive VR/AR prototypes in a matter of minutes using integrated assets library and your own design files: images, videos, 3D models and more.
Get Everyone on the Same Page
Share your designs with team members and customers and easily collaborate with them through annotations system to enjoy seamless communication between all stakeholders.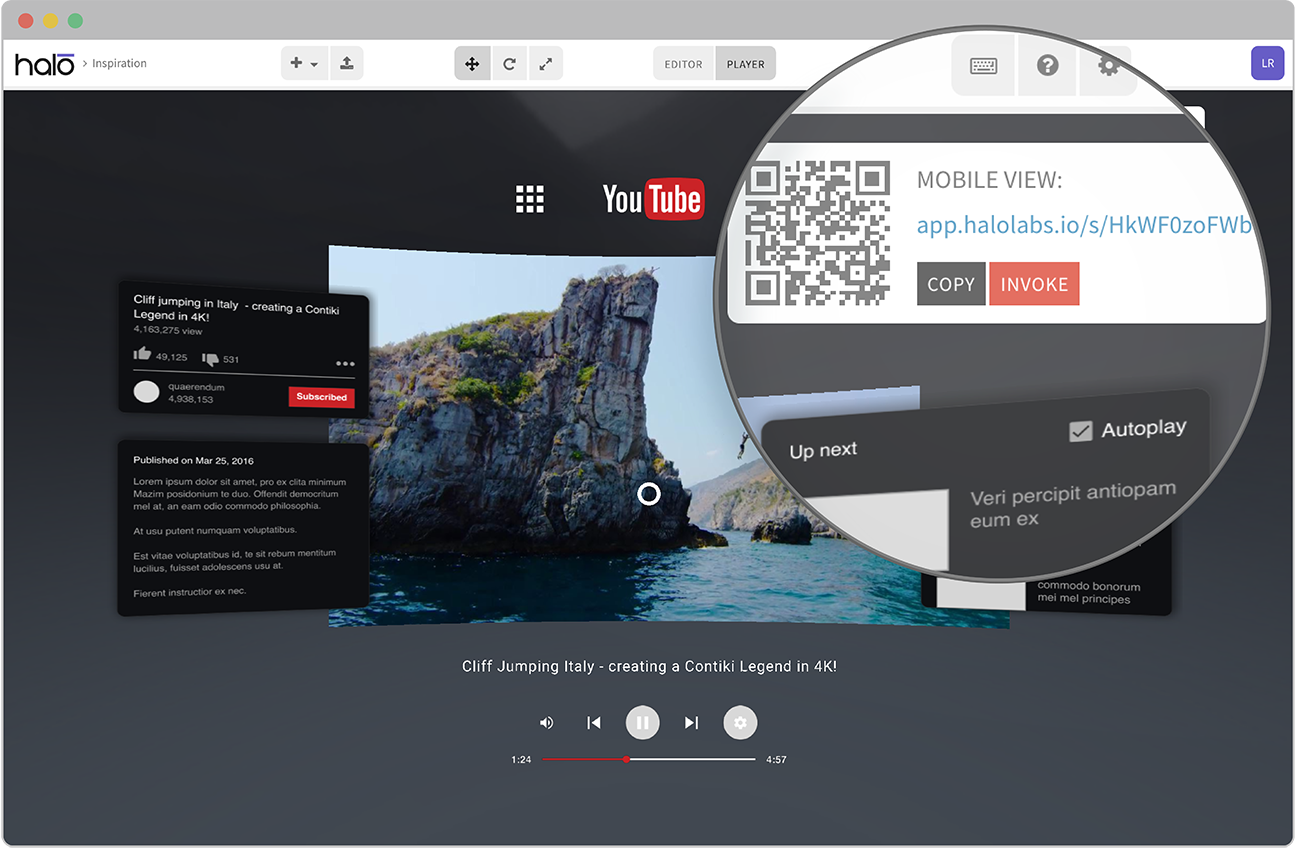 Bring Certainty to Your Workflow.
Preview your designs in native VR/AR environment in a single click.
Test your interactive prototypes and collect early feedback, before even write a single line of code.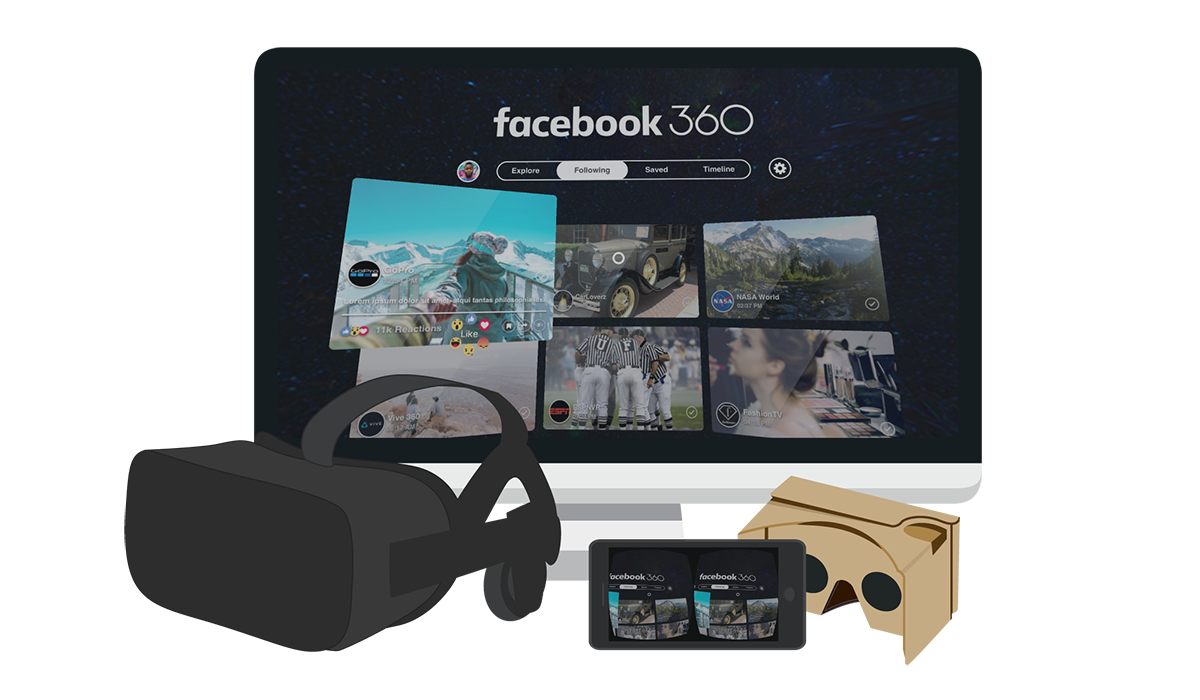 Let's Create Great VR/AR. Together.
Supported Devices. Everything. We've got your back.