---
Behind the Scenes of the World's Best XR Creators
Interview with Oliver Kibblewhite from REWIND
At Halo Labs we are on a mission to reveal the ultimate workflow for creating XR digital products. We believe that this mission can only be achieved by working together with the community, sharing knowledge and exchanging thoughts.
Behind the Scenes of the World's Best XR Creators is a series of interviews with the best and brightest talents from top companies in the immersive space, sharing with the community about their failures, best practices and lessons learnt on their way to build outstanding XR products.
---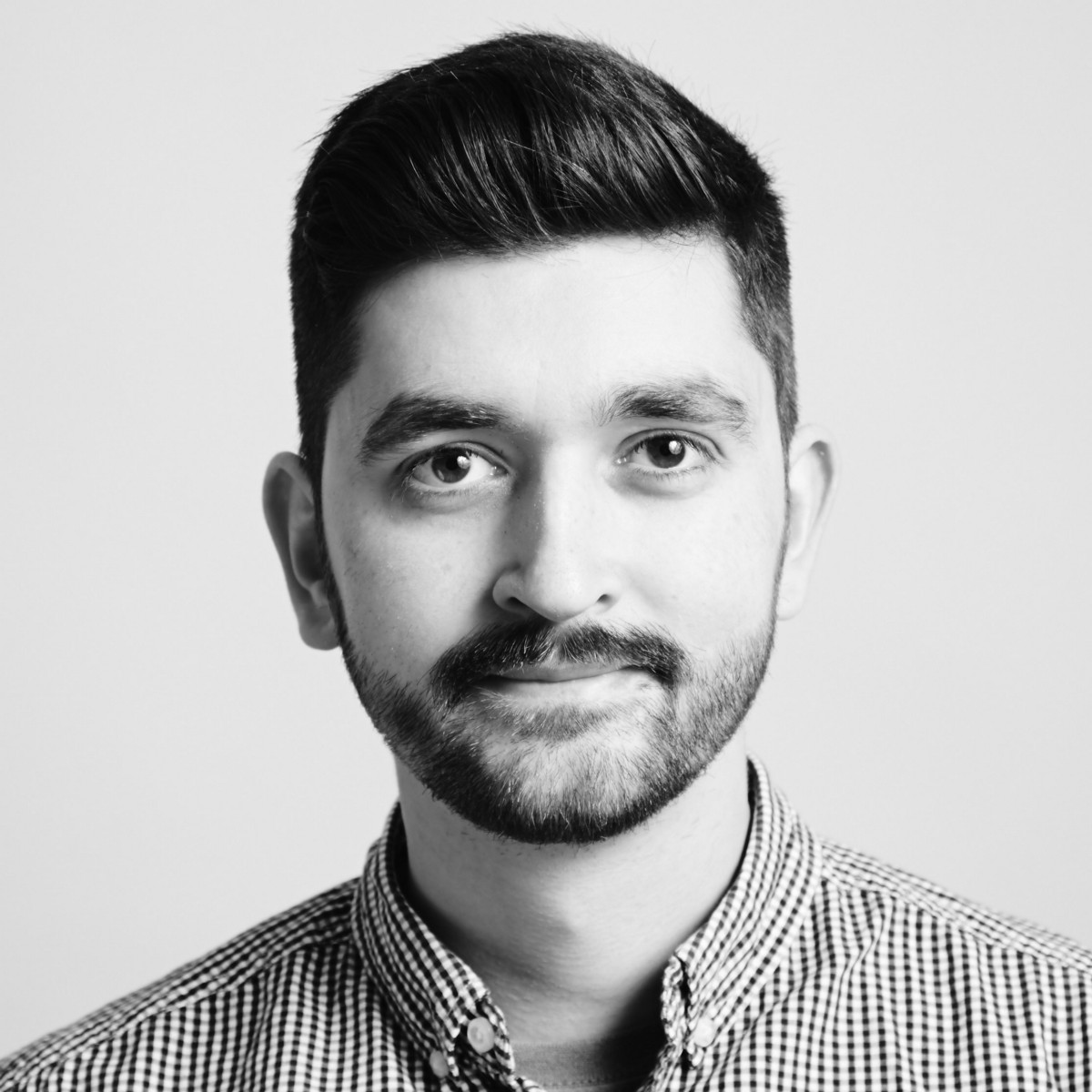 Oliver Kibblewhite, Head of Special Projects at REWIND, is responsible for the delivery of pioneering activations for major brands across the globe.
He has been leading immersive projects that have received millions of downloads and views.
REWIND is a globally recognised immersive content studio with a passion for VR, AR, and MR. Their team uses creative technology and strategic thinking to create innovative experiences for brands like the BBC, Jaguar, Red Bull, and HBO. They have combined their heritage in digital design, visual effects, and CGI production with a bleeding edge approach to XR.
REWIND's award-winning projects include Home: a VR Spacewalk for the BBC — which has won nine awards, including a prestigious Cannes Lion, the international launch of Jaguar's I-PACE electric vehicle in VR, and Magic Butterfly VR for Welsh National Opera.
REWIND's team has also crafted acclaimed VR experiences for Bjork's world touring digital exhibition, created Ghost In the Shell VR for Paramount and helped Red Bull Air Race imagine the future of the fastest motorsport on the planet through mixed reality and the HoloLens.
Can you tell us about your background and how did you end up working in the AR/VR space?
I head up Special Projects at REWIND. As a fully qualified network engineer, I now lead the company's technical innovations across the globe, delivering pioneering projects for major brands including Red Bull, Castrol, Jaguar, and Infiniti. My background is rooted in complex IT, theatre production and esoteric crafts. I apply that in-depth knowledge of bleeding-edge technology and science to bespoke technical setups and solutions.
Please share more about your team
Since REWIND was founded in 2011, the company has gone from strength to strength, doubling in size each year and moving into purpose built offices in 2016. The studio now operates on a global level with 50+ staff in the UK and a growing office in San Francisco.
Rather than just being a solutions provider, REWIND is a solutions designer, working with the client to craft a bespoke response to a brief. There are no "off the shelf" responses. The team is multi-faceted — a real melting pot of skill sets from the tech, creative, games, art, film, and design worlds. Smart people are brought together to join the dots and find the answers to the seemingly impossible.
At REWIND you have an innovative approach and you've worked with major brands. Could you please walk us through your workflow?
As a studio we are software agnostic, we choose the right tool for the job. Both Unity and Unreal Engine are utilised on a daily basis for VR — the engine we use very much depends on the project itself. We create assets in Autodesk 3DS Max, Maya, and Substance Designer/Painter, our artists and designers are very familiar with these and they're widely used in immersive content creation for good reason.
We also use Houdini for visual effects and to streamline and speed up our workflow to help generate procedural worlds for example. As the VR industry matures, developers are increasingly turning to proven practices to push the visual quality, precision, and realism of a project. We used Houdini in our Madam Butterfly VR experience for Welsh National Opera as it allowed the team to achieve highly artistic but controlled effects. With this experience, REWIND, was the first to use Houdini in a mobile VR experience for Daydream. We've since gone on to use Houdini in a number of other VR projects.
With return briefs to the client, we take a collaborative approach, always wanting the final product to be as good as can be. Trying to understand why a client is requesting a piece of content utilising a specific medium is crucial to our process and ensures that we're scoping the project accordingly. It's also key that we bring the right people into the fold very early on, so the technical or creative brains behind the project change depending on the needs of the client. There is no point having an automotive project on the table, without having the right automotive bods in the same room; you need to be talking the right language from the get go.
Once the project has started the biggest ask from the production team is cohesive and consolidated feedback from all parties involved. While we don't use any bespoke tools for collating feedback, Trello, is a key tool that the art and development teams use on a daily basis. The team as a whole is fairly close knit and is aware communication is key to a successful project. We run daily standups and regular project post mortems so we can evaluate the entire process — from the early inception of the project all the way through to delivery — with the view that if we can amend our process for the better for the next project, we will.
What is the biggest challenge you face around your workflow and how do you solve it?
The speed in which the industry is moving means we need to have a workflow that is flexible and adaptable, not only for the needs of the client/creative but also for the ever-changing tech. To solve this, we have a team that has a diverse skill set and knowledge base — a swiss army knife in terms of tools — that allows us to facilitate the above, and quickly find solutions.
What are the UI/UX rules / best practices you always keep?
A lot of the experiences we create are for the public — people who may not understand VR in its truest sense — so to put the user at ease we keep the design language intuitive and consistent.
I'd also suggest that if you create an object in VR that exists in the real world, the digital one should work the same. People expect their real world experience to apply to objects they know and recognise. VR should not feel like a doll's house — all appearance and no functionality — why doesn't that door open, why can't I pick that up?
What things surprised you the most about working in the AR/VR space?
The ability to take you from where you are and give you a view into a world that, perhaps, could not exist in reality. VR is perfect for doing things that are dangerous, expensive, or otherwise prohibitive. It's very unlikely that I will ever get to go to space, but in VR I believe that I can get an idea of what that might look and even feel like. The feeling of wonder grows from seeing new points of view, be it from space or through another person's experience of the world we live in.
What are the biggest mistakes you made when creating AR/VR at first?
You have to make mistakes to learn!
VR and AR are entirely new mediums and best practices are far from being defined. So I think the secret to success is an open mind and not being afraid to experiment, but do it on your time, not on the client's time and dime!
What advice would you give to a team starting to work at the VR space?
Think about the consumer first, don't be seduced by the technology. Always ask why should this be VR, why couldn't it just be a TVC or app?
Think about the platform you are creating for — what you make for a Gear VR is going to be very different to what you make for a Vive — and try and create additional traditional assets to amplify the reach.
Focus on creating immersion. People should forget they are in a VR experience.
Post can be time consuming, but it's worth every penny. Spend time mending 3D in compositing software like Nuke or Mistika to avoid painful 3D. But not everything can be fixed in post which is why pre-production preparation and planning is vital.
What is the most exciting project you launched recently?
Our most recent real-time project was for HBO and Silicon Valley. The ambition was to produce a faithful recreation of the show's iconic homebase and an interactive experience that would appeal to both die-hard fans and those who'd never watched Silicon Valley. It was modelled, textured, and lit from photo references, blueprints, and 360º room captures to ensure a highly detailed and realistic VR recreation of a TV set was possible. In addition to more than 750 moveable objects, there are many iconic show elements you can fully interact with, from the Not Hot Dog app to the 'Always Blue' ball. It's a real blast!
What are the use cases in VR and AR that already proved positive ROI and what should we expect to see in 1–3 years from now?
Traditional brand experiences are largely measured on footfall and reviews; traditional content has been measured by views and shareability; digital ads by click-throughs and conversion rates etc. What VR offers is a whole new set of potential metrics — a level of sophistication that marketers and creatives can use not only to understand the user but also to shape the experience around them.
Currently, we are merely scratching the surface of the potential metrics we can draw from VR experiences. As the technology advances — think eye-tracking and biometrics — providing us with deeper insights which can be used to enhance and personalise the experience in real-time, VR will become an essential communication and engagement channel for brands.
Anything else you would like to share?
I believe that mixed reality will be a genuinely transformational technology. Microsoft's HoloLens is the best example of MR to date, but Magic Leap's offering will help further define the category. Put simply, it's the future. MR will add new interactions, apps, games, and experiences we have yet to imagine to our world. Our everyday reality will be transformed in numerous ways to enhance learning, communication and play.
---
Feel free to connect with us: Halolabs.io | Twitter | LinkedIn
Liked what you read? Hold down the 👏 to say "thanks!" and help others find this article.